Let's face this we all must have started searching picnic spot near me because it's the onset of winter already. And what is winter without those fun picnics right? I personally feel winter has some magic that it brings along. Suddenly we all feel like sitting out in the open, travelling to various places, enjoying and playing with our family and friends, this is a different fun altogether. And if you are in Kolkata or anywhere around then you will be surprised at how many beautiful locations are there already for a one day picnic. In this article I will be sharing with you all everything about Picnic spots in Kolkata.
Furthermore some of these spots are in Kolkata itself, while some of them are picnic spots near Kolkata. So now you will have a lot of options to plan multiple picnics this winter. Get ready, read this article and visit these one day picnic spots in Kolkata. Let's enjoy the chill with a chill pill.
Picnic Spot in Kolkata
First I will be mentioning some of the best picnic spot in Kolkata where you can enjoy a whole day and have a great time. These are mostly amusement parks and entertainment parks in Kolkata.
New Town Eco Park
Location: Major Arterial Road, New Town, Kolkata
Timings: During winters from Tuesday to Saturday the timing is 12 pm to 7:30 pm and on Sundays and public holidays the time is from 11 am to 7:30 pm. However in summer the timings are 2:30 pm to 8:30 pm from Tuesdays to Saturdays and on Sundays and public holidays it is 12 pm to 8:30 pm.
Entry fee: Rs. 20
The Eco Park in New Town Kolkata is one of the most popular picnic spot in Kolkata. This ecological park in Kolkata is rich and offers a lot of fun to the visitors. Spread across an area of 480 acres this park has Bamboo Garden, Butterfly Garden, Eco Island, Tea Garden, Fruit Garden and so much more within its premises. However the major attraction here still remains the 7 wonders of the world. These are replicas of the actual wonders which look very close to reality.
Furthermore it can be your ideal spot to visit in Kolkata for a day because you would get to enjoy the essence of so many places from Taj Mahal to Pyramids under one roof. The area is huge so probably you might feel tired even before you have visited the whole campus. In that scenario don't worry and plan another one day outing to the same place again. Visit with your friends, family and close ones and enjoy.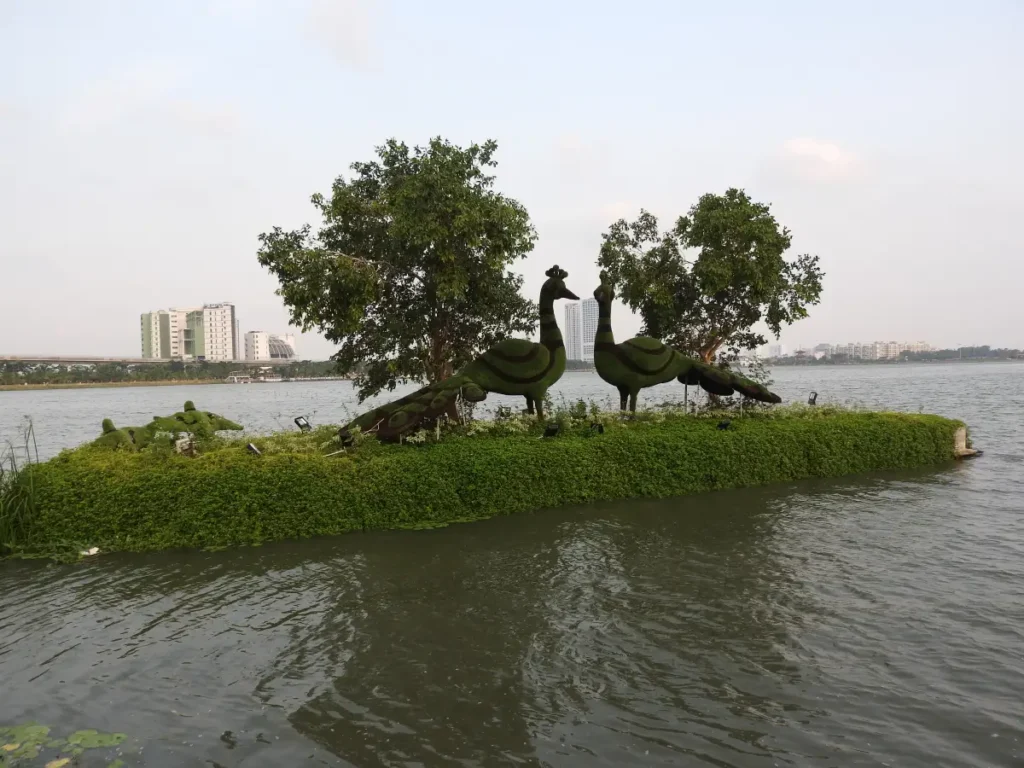 Read More: ECO PARK KOLKATA TIMINGS, TICKET PRICE, IMAGES, 7 WONDERS
Nicco Park
Location: HM Block, Sector IV, Bidhannanagar, Kolkata
Timings: 10:45 am to 7:30 pm
Entry fee: Rs. 200 onwards
Not exactly a picnic spot but Nicco Park is one of the most popular spots for a day out in Kolkata. Especially during the winters the park is almost always crowded. This is an amusement and entertainment park that has something to offer to people of all age groups. You can enjoy thrilling rides here. Furthermore they have amazing water rides here too, a bowling alley along with a full fledged restaurant inside their premises. If you are in search of a picnic spot in Kolkata you can surely consider visiting here with your group of friends and family. 
Read More: VICTORIA MEMORIAL KOLKATA TIMINGS, TICKET PRICE, HISTORY, IMAGES
Alipore Zoological Garden
Timings: 9 am to 5 pm (closed on Thursdays)
Entry fee: Rs. 25 on weekdays and Rs. 30 on holidays, Rs. 10 for children below 5 years of age.
This is yet another popular picnic spot in Kolkata that is a favourite among the city dwellers and also tourists from outside. With around 1000 species this Zoo is known for its unique conservation practices. Furthermore since the time of its opening in 1876 this has been one of the favourite spots for picnic with your whole family. Kids especially love visiting the Zoo so if you have children in your family you can surely visit her and enjoy a fun day.
Science City
Location: Mirania Gardens, JBS Haldane Avenue, East Topsia, Kolkata
Timings: 10 am to 6 pm
Entry fee: Rs. 60
The name of the place can be Science City but not everything here is educational though. You can enjoy many educational as well as fun activities here. They also have beautiful laws, fun rides and a lot of insightful activities here. A whole day spent here can be a very fulfilling task for sure. Do visit with your gang of friends or family and enjoy everything. Furthermore they have special shows as well that you can attend. This is one of the popular picnic spots in Kolkata that you would want to visit again and again.
Picnic spots near Kolkata
And now I would move on to some of the picnic spots near Kolkata. These are perfect Picnic spot in Kolkata for one day fun and enjoyment. You can very well reach there in the morning, enjoy the whole day and return by the night. These one day picnic spots near Kolkata are popular and visited by many tourists and visitors from everywhere.
Taki
Distance from Kolkata: 68 km
Best time to visit: Winter Season
Located on the bank of Ichamati River, this is one of the popular one day picnic spots near Kolkata. In itself Taki has a lot to offer. You can grab a spot and sit there as a conventional picnic is carried out. Or you can also enjoy activities like sightseeing, boating and nature walking here. The boat ride in Taki is really special as you can take a ride on the Ichamati River and meet some Bangladeshis too. Bangaldeshis also have the right to access the Ichamati River. Furthermore there are some popular tourist spots here like Ramakrishna Mission, Jora Sahib Mandir, Taki Eco Park, Mansion Puberabari, Houses of Zamindars and more that you can explore here. It would be an ideal spot for a whole day and then you can return by the evening.
Deulti
Distance from Kolkata: 62 km
Best time to visit: All throughout the year
Deulti is a beautiful village which is not much away from Kolkata. However even then you can see a very contrasting image of this scenic spot like mud paths and clay houses. If you are interested in exploring the rural side at a nearby spot then Deulti can be a very good option for you. Furthermore Deulti have really nice farm houses which are just perfect for a picnic in a large group. You can also enjoy sightseeing here and visit places like heritage residential property of famous Bengali Writer Sri Saratchandra Chattopadhyay. At present this has been turned into a resort named Nirala Resort.
Barrackpore
Distance from Kolkata: 33 km
Best time to visit: October to March
Another nice option for a picnic spot near Kolkata is Barrackpore. It is really close to Kolkata and it would not even feel tiresome to reach there and then come back. However this place has a lot to offer. Barrackpur has a lot of historical relevance attached to it. It was an active part in the struggle of India's Independence. Furthermore there are some important tourist spots here that make Barrackpore even more important like Gandhi Ghat, Mangal Pandey Garden, Annapurna Mandir, Jawahar Kunj. You can surely consider this spot for an amazing day out with your friends and family.
Falta
Distance from Kolkata: 50 km
Best time to visit: All around the year
Located at the confluence of Damodar, Hooghly and Rupnarayan rivers this is one of the mesmerising spots ideal for a one day picnic. You can enjoy your whole day sitting near the river bank and enjoy the beautiful view. Furthermore the view would keep on changing from the morning to day. And you simply cannot miss out on the sunsets here. One of the popular activities to enjoy here is the Ferry ride. It can be a great spot for a picnic near Kolkata so surely consider visiting here.
Diamond Harbour
Distance from Kolkata: 57. 5 km
Best time to visit: October to March
How beautiful a place can be where the Ganga River meets the Bay of Bengal? That place is Diamond Harbour. This is one of the crowded picnic spots near Kolkata. You can enjoy the broad view of the river that almost looks like a sea. Furthermore, for a sea beach-like feel so close to Kolkata you must consider visiting Diamond Harbour once. Also this is the place where you can be near the largest delta in the world. How amazing is that right? You can also enjoy visiting the abundant fort here, indulge in boating, and enjoy some mouth watering fishes from any local nearby restaurants. The sea food here is quite tempting I must say. So surely consider visiting here if you are looking for a perfect picnic spot for a one day trip near Kolkata.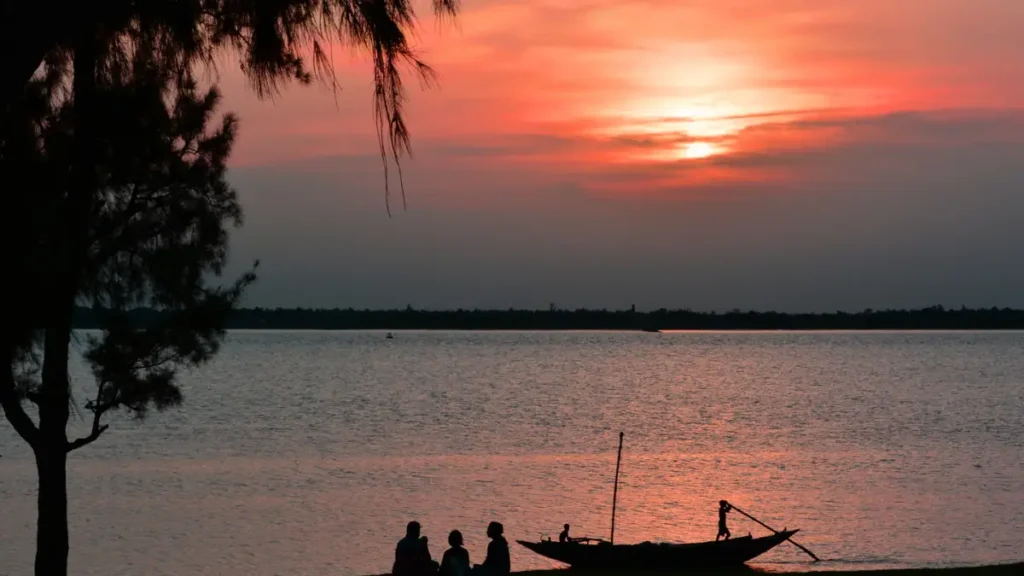 Gadiara
Distance from Kolkata: 77 km
Best Time to visit: All year round
Gadiara is another spot that you can consider for a picnic near Kolkata. This picnic spot near Kolkata is away from the hustling city and can give you the much needed peace and bliss that you have been looking for. Furthermore, activities like boating and nature walks are most popular here. I mean who would not like to take a walk against such a tranquil and peaceful location right? Another thing that makes this spot even more popular is the kind of food that they offer. If you are visiting there then you must indulge in some local food and I am sure you will like it too. You simply cannot miss out on this amazing picnic spot in Kolkata.
Wrapping up!
So now I guess you are sorted with the best picnic spot in Kolkata. I am sure you have shortlisted at least one or two places already to visit with your friend and family. Furthermore it completely depends on you whether you would like to enjoy a day in Kolkata or anywhere near Kolkata. I have shared some of the best options of picnic spots in Kolkata for you all. And now you can choose your favourite amongst the list. So what kind of picnic do you like? A day out, a whole day cooking and eating type, or just visiting nice places along with sightseeing? You have all these options present in this article only. So choose a spot and enjoy. Do let me know if this article was helpful for you in choosing the best picnic spot in Kolkata.