A popular tourist spot, Nandi Hills, is one of the most visited places from Bangalore. Nandi Hill distance from Bangalore is 60km. If you are in Bangalore for some work, or if you stay there, then Nandi Hill is a must visit place. The Nandi Hills are also known as Nandidurga. It is situated at 4851 feet above the sea level. The weather is pleasant almost always and therefore makes it a place that people visit to have a good time. This natural retreat will fill your soul with a lot of freshness and you will be engulfed in the beauty of the surrounding. In this article I will mention everything that you need to know about Nandi Hills. So keep on reading.
Location:
Nandi Hills, Chikkaballapur District, Karnataka
Timing:
6 am to 6pm on all days. Nobody is allowed to enter after 5pm though.
Entry fee:
Rs. 5 per person. The 2 wheeler parking charges is Rs. 15 and 4 wheeler parking charges are Rs. 60
Best time to visit:-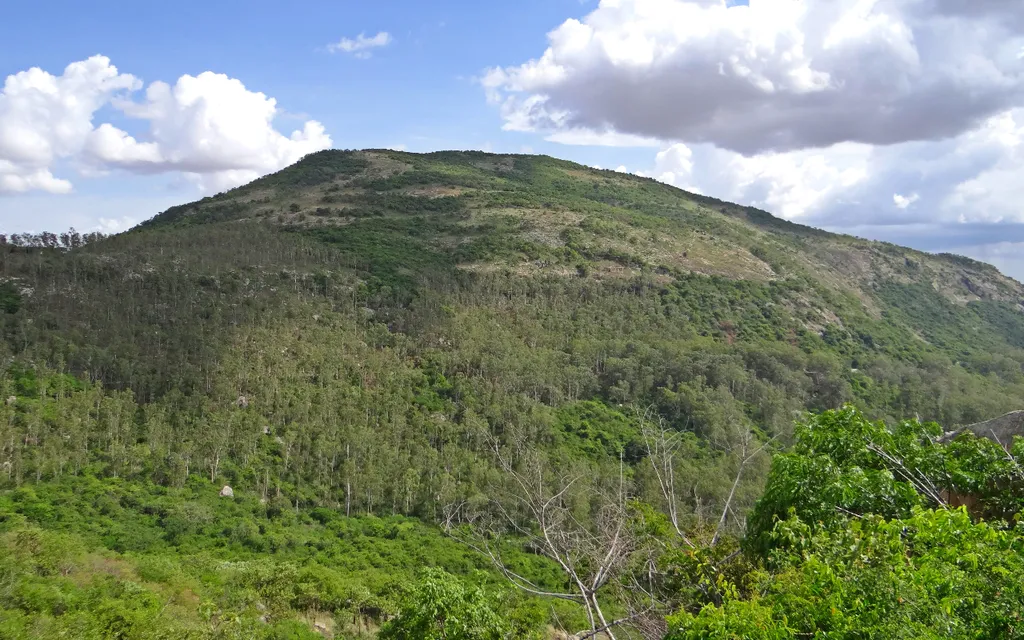 What is the best time to visit Nandi Hills? That is not even a question because the weather here is pleasant all year long so that is not even an issue here, so technically you can visit any time. Ideally September to March is the best time for visiting the Hills. The monsoon is a complete no-no because the steep slopes will be very slippery and therefore will be risky to travel. If you are travelling in the summer months, try to reach there early in the morning and you can enjoy more. The temperature in Nandi Hills is 10 degrees less than what it remains in Bangalore. So it's mostly pleasant and favourable.
Read More: PLACES IN BANGALORE TO VISIT | BANGALORE TOURIST PLACES
How to reach Nandi Hills:
Nandi Hills distance is just 60km from Bangalore. Kempegowda International Airport is the closest airport to reach here at a distance of 35km. You can take taxis, buses or even cabs to reach the Nandi Hills.
Chikkaballapur is the closest railway station at a distance of 9km. From there you can get rickshaws and cabs to reach the Nandi Hills.
Driving is also a good option. If you are travelling from nearby cities or even from Bangalore you can drive through or hire a cab.
History:-
Nandi Hill was under the control of Tipu Sultan, then the Marathas and later the British. The comfortable weather of the hills made it a favourite place for all these rulers. This was also the summer retreat for Tipu Sultan. In the ancient inscriptions Nandi hills was referred to as Nandigiri. Before the place was conquered by British forces led by Lord Cornwallis, Nandi Hills was a fort. The British captured it in 1791. Before that the area was ruled by the Marathas. After many attempts the hill was captured by Hyder Ali. His son Tipu Sultan later took over this fort.
The place was previously named after sage Kushmanda. It was known as Kushmanda Giri. The name was later shifted to Nandidurga, after the name of Lord Shiva's vehicle Nandi Bull. Later some theories were explained as to why the hill is named Nandi Hill. It was derived that the shape of the hill resembles the shape of a sleeping Bull, hence the name Nandi Hill. The hill is also known as the "Hill of Happiness".
About Nandi Hills: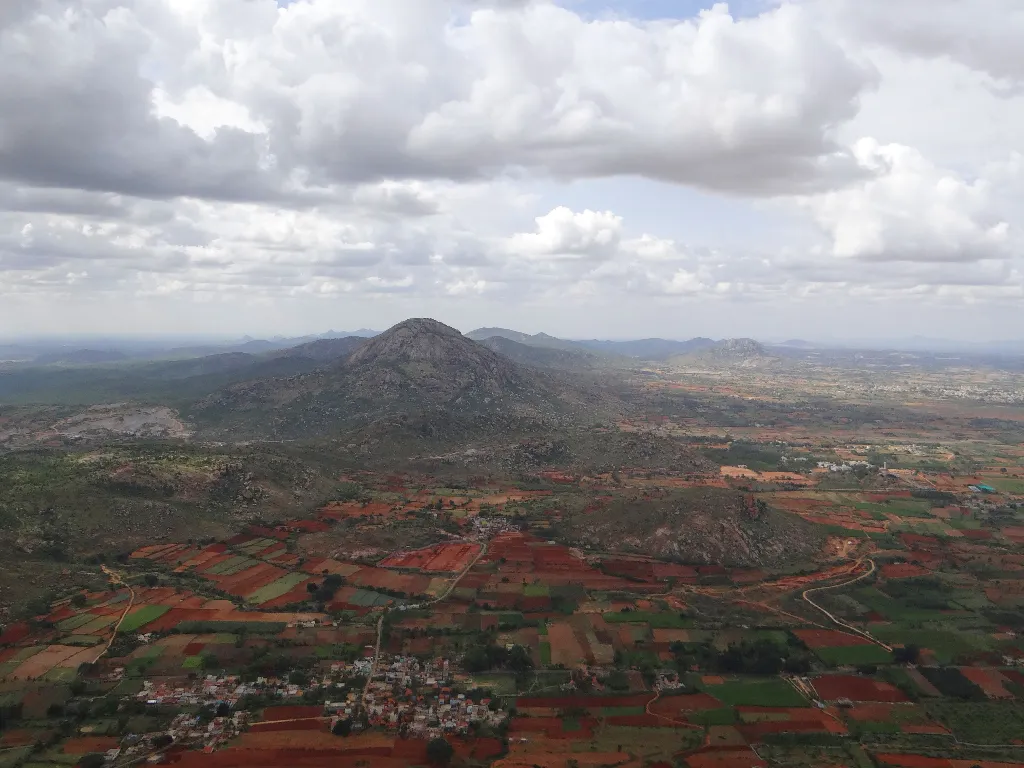 Nandi Hills is one of the popular tourist spots and also one of the popular historical spots because of the history attached to it. Nandi Hills has beautiful forts, majestic pillars and structures, temples and obviously the natural beauty is an added bonus for the visitors. Many rivers also originate from the Nandi Hills like South Pennar, North Palar, Arkavathi, Chitravathi and Papagni.
Read More: KARYASIDDHI HANUMAN TEMPLE IN BANGALORE
Major attractions:-
The most important thing that you can enjoy in Nandi hills is the view. The view is breathtaking and all encompassing. The cool breeze, the misty clouds, and lush greenery will set the mood for you. Other than that Nandi Hills do have some of the popular places that you can explore. Let's talk about them one by one.
Tipu Sultan's Summer Residence
The favourable temperature made Tipu Sultan make Nandi Hills his summer place where he would come during the summers to enjoy some time. The house was known as Tashk-e-Jannat which means "Envy of Heaven". The walls are beautifully painted and the archways are carved in beautiful detailing. The high pillars and well crafted ceilings give it a majestic look. This is one of the places that the tourists can be mesmerized about.
Yoganandeeshwara Temple
On top of the hill this temple is a Shiva Temple built during the Chola reign. The temple was dedicated to Sambhaji who was the son of Chatrapati Shivaji. The garbhagriha or the sanctum sanctorum of the temple has brass covered doors. The doors have Dwarapalakas or door keepers at both the sides. It is believed that these images of doorkeepers were gifted by the Vijayanagara king, Krishnadevaraya.
Bhoganandishwara Temple
The original temple of Bhoganandishwara dates back to the 9th century AD and later was developed during Chola, Joysala and then the Vijayanagara rules. There are two separate garbhagriha in this temple. Both the garbhagriha have separate Nandi Mandapam. The temple in the north is dedicated to Lord Bhoganandishwara. The one in the south is dedicated to Lord Arunchaleswara. The architecture of the temple is a sight to observe. The intricate craftsmanship and artistic finery is much appreciated by the visitors here.
Tipu's Drop
This is one place in the location that will make you spellbound. It is a steep rock situated at 600m above sea level. This is the place where Tipu Sultan used to punish the prisoners by pushing them down from the cliff. At present the spot is fortified and covered in fences and barricades. This is one of the important spots here that you can visit.
Amrita Sarovar
Amrita Sarovar is a big pool of water built around a rectangular structure. This is used as storage of water. This natural man made water body is also known as the Lake of Nectar. This water body is a source of freshwater for the people of Nandi Hills.
Brahmashram
This one is an ancient cave located on top of Nandi Hills. It is believed that famous saint Sri Ramakrishna Paramhansa meditated here when he was visiting Nandi Hills. The spot is ideal for sightseeing.
Parks and play areas
Nandi Hills as a tourist spot is also perfect for children as it has parks and play areas. The department of Horticulture maintains a beautiful park with some rides for the children like merry go rounds, slides and swings for the children to enjoy.
Gavi Veerabhadra Swamy Temple
On the way from Tipu's Palace, you will find this temple. This is basically a huge formation of bolder that has been naturally formed. Later this was transformed into a temple.
Fort
The fort is huge, spreading across 90 acres. The speciality of this fort was that a soldier could hide inside this fort and shoot from all the 4 sides at the same time.
Horse Way
On the North Eastern side of the fort, this is a big stone doorway which was previously used to help the soldiers climb the wall.
Palar River Origin
On the eastern side of the hill the Palar River originated. This is one of the popular spots that tourists visit while visiting Nandi Hills.
Arkavati River Origin
On the south western side of the hill, the Arkavati River originated. This is also one of the popular tourist locations that a lot of people visit.
Muddena Halii
This is the birthplace of Sir M. Visheswarayya. His birthplace has been made into a public viewing spot. This is located at a distance of 21km.
Secret Passage– It is believed that this secret passage was made for the kings to escape from sudden attacks.
Read More: BEST BIRTHDAY CELEBRATION PLACES IN BANGALORE
Activities in Nandi Hills: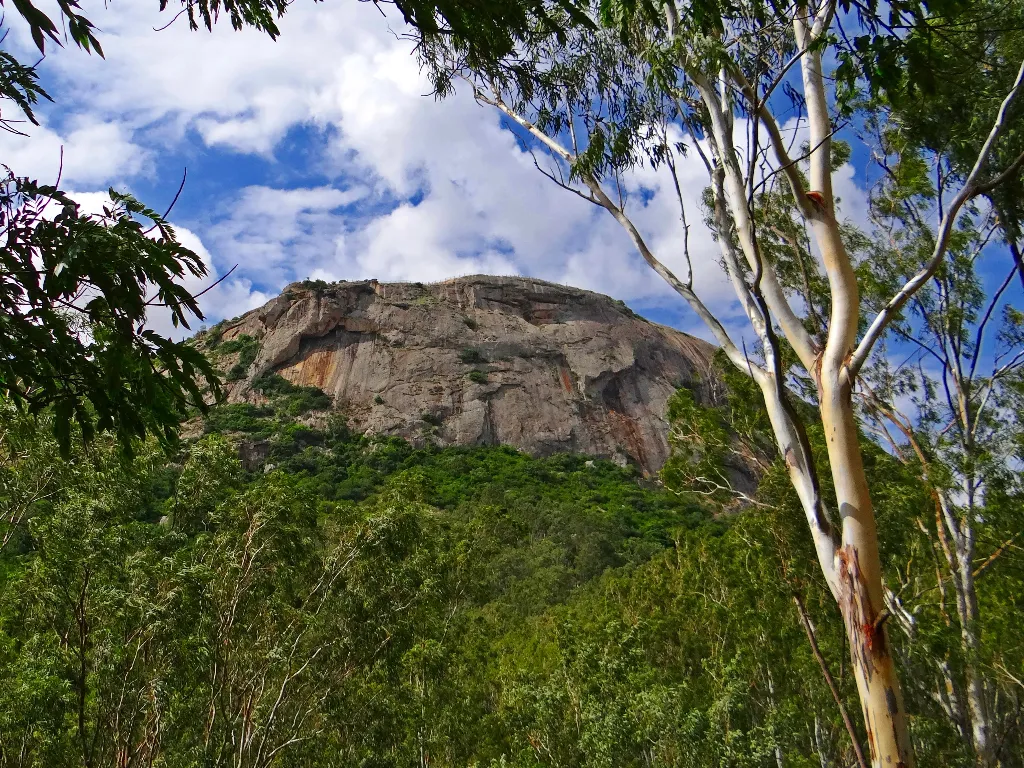 Trekking
Nandi hill is a perfect trekking spot and it is an interesting activity here. The adventure lovers would love the trekking trails here. To trek through the lush forest and hilly terrain would be an experience for sure. The gorgeous viewpoints on the way will also be a paradise for the photography lovers. The trekking here is suitable for everyone from beginners to experts. The beginners can simply enjoy the rustic hilly way up. For mid level trekkers the hilly terrain of Channarayana Hills will be perfect. And for pro level trekkers there is a variety in the strenuous route that is a multi terrain trekking pathway through the rivers, rocky ways and grasslands. The popular treks here include the Trek to Channagiri and Trek to Horagine Betta.
Cycling
Another popular activity in Nandi hills is cycling. The roads here are perfect for bikes and cycles. You can surely enjoy a bike ride or a cycle ride if you are visiting the place with your gang of friends.
Paragliding
The adventure sports lovers are surely going to love this. If you are into adventure sports then do not miss out on paragliding in Nandi Hills. To see everything from the top and the adventure of flying up in the sky is surely going to rejuvenate your soul and give you the much needed adrenaline rush. Paragliding is not available everywhere in India. So this is one of the popular places offering this sport. You can give this a try for sure.
Camping
Camping is another activity that you can enjoy here. The camping option is perfect for people who love some adventurous night stays. It would be a beautiful breakthrough from the busy and hustling city life. Do try camping in the foothills and have a good time amidst nature.
Sunrise & Sunsets
Definitely do not miss the sunrise and sunsets here. The place looks beautiful and also these are major tourist activities here. You can try reaching here early in the morning to get soaked in the beauty of sunrise. If you want to stay back till the sunset that also can be an interesting activity. The view is spectacular with the sun rising and setting. The colours change everywhere and give a different feel both during sunrise and sunsets. The special part is the sunrise and sunsets are different obviously because in the morning everything brightens up after sunrise and after sunset everything gets darker. So you can even enjoy both to enjoy the enchanting nature in different sets of sunlight.
Read More: DOGS CAFE IN BANGALORE | PET CAFE IN BANGALORE
Where to eat:-
There is only one restaurant on top of Nandi hill. You can eat there. You can also try some regular local food from the nearby Dhabas as well like Chaats, Dosa, Bele Bath, Kesari Bath, Vangi Bath, Vada, Idli, Sambhar etc along with desserts like Mysore Pak. But you will also get some good options of eateries near Nandi Hills. Some of the popular ones are:
Olives Fine Dining Restaurant– This is a luxurious fine dine restaurant near Nandi Hill where you will get delicious food. This is a multicuisine restaurant and they have a huge variety of food and drinks that you can check out.
Nandi Upachar– If you are a vegetarian then this place is ideal for you. They serve Indian and Chinese cuisine and the food is tasty. The restaurant is located on the Bangalore-Hyderabad Highway and therefore is quite popular among travelers.
Tribal Café– This is another popular eatery near Nandi hills. You can surely grab some quick bites here and enjoy the ambience. This café is also open throughout the night so in case you are travelling at odd hours, you can definitely visit this café to satiate your hunger.
Indian Paratha Palace- Even though the restaurant is named after Paratha that is not the only thing that they serve though. They serve different cuisines here along with pizzas and other quick bites. The price here is also very affordable.
Sinchana Palace Restaurant– This place is known for tasty and good quality food. They offer a variety in their menu that includes cuisines from North India, South India, Andhra as well as Continental. The sitting area is spacious and comfortable.
Hotels near Nandi Hills:
Mayura Pine Top is the only hotel that has a facility of accommodation on top of Nandi hills. Pre booking and reservation is always recommended. You will get a good number of hotels near Nandi Hills as well. Some of the popular ones are:
Valley of the Wind
In case you are looking for a homely stay then this can be a good option for you. The tariff here is affordable and the hotel is well equipped with facilities like bathtubs and even has a swimming pool.
Village Studio Resort and Spa
This hotel is the perfect place for some relaxation. They offer services like spa and massages that you can enjoy in your stay. So in case you are interested in a good pamper session after a tiring day of travelling, you can opt for this resort near Nandi Hill.
Pomona Farm
As the name suggests this is a farm that is covered with lush greenery. They are equipped with all the necessary facilities like free wifi and even a swimming pool. So if you want to enjoy some quiet time, you can check this one out.
Some tips for Nandi Hills visit:
Nandi Hills is one of the most popular and crowded tourist spots. So you should be ready to face that.
During busy weekends or in case of a lot of rush, some additional restrictions might be enforced on things like parking. You may need to park your vehicles at the base of the hill and then you can take shuttle buses to reach the top.
If you are staying there till the sunsets, do take care of walking in the hilly steps.
Carry enough drinking water to get the basic dose of hydration.
You will get parking at the entrance of the hill where you can park both your two wheelers and your four wheelers. The two wheelers should be parked at 1km distance and then you can trek to go to the top. Four wheelers however are allowed to the hilltop.
Battery car services are available at the two wheeler parking spot that costs Rs.100 each and will take you to the hilltop.
You can bring your own food from outside because there is no restriction on that. Especially if you are a vegetarian or have some restrictions for food items, carrying food will be better.
Do carry some raincoats and umbrellas because the weather is a little uncertain here.
You can be mobbed by monkeys here, so be careful because the monkeys here are very aggressive. Do not hold any food item in your hand, or they will be snatched by the monkeys. It is advised to not feed them because then they might feel encouraged and get started with their tantrums.
Close the doors and windows of the car well, otherwise you might find a monkey sitting inside your car. Yes! They are capable of doing that too.
Carry your cameras and binoculars to get the best of the view. The place is beautiful for aesthetic photographs, so get ready for some photoshoot amidst nature.
It is advisable to leave the place before 6pm because that's safer especially if you are travelling with family and children and if you are carrying valuable items with you. In case you are exceeding that limit, be extremely careful and plan your way back safely.
So if you have a question in your mind, is Nandi Hill worth a visit, then my answer would be a big yes. This is one of the peaceful and beautiful locations so close to Bangalore. The mountain lovers are going to enjoy this destination a lot. The destination would be perfect for a short holiday during the weekends and you will return energized for sure. So make plans for visiting this place and check the Nandi hills reviews. This place will be a great option if you want to enjoy a break from your usual busy life and stress that comes along. You can even go on a solo trip here or visit with family. I don't think you would be disappointed anyway.